21 Day Argentina & Chile Elite
Booking Dates
01/19/2022 through 12/08/2023
Travel Dates
05/18/2018 through 12/31/2023
Provider
Kensington Tours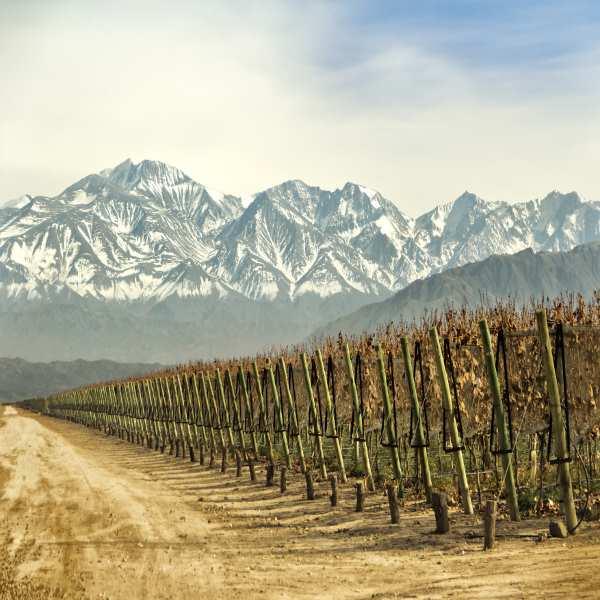 21 Day Argentina & Chile Elite
Home to vast deserts, mammoth glaciers, skyscraping mountains, and enchanting cities, Argentina and Chile should top every traveler's to-do list. This adventure combines the very best of both, blending outdoor adventure with urban delights and a host of stylish twists.
It all starts in Buenos Aires with a private tour of the stunning neoclassical and monumentalist architecture that has earned the city its nickname: "the Paris of South America." After some time to explore the Argentinian capital on your own, you'll witness BA's most famous cultural export first-hand with a sizzling tango performance over dinner at Rojo Tango.
From the capital, head west to Mendoza, the laidback hub of Argentina's wine country. Here, you'll get familiar with the region's top Malbecs on a private tasting tour of three of the region's esteemed wineries: Bodega Catena Zapata, Bodega Ruca Malen, and Achaval-Ferrer. With its picturesque scenery and relaxed atmosphere, the Mendoza Valley is ideal for relaxation, so be sure to make the most of it!
Next, we head south to El Calafate, land of rambling estancias and gateway to Parque Nacional Los Glaciares, domain of the mighty Perito Moreno Glacier. From a magnificent Patagonian lodge, head out for a full-day private encounter with the UNESCO-protected ice giant.
You'll get the full Patagonia experience across the border in Chile where, from an isolated lodge at the edge of Parque Nacional Torres del Paine, you'll trek to the scenic Mirador Cuernos outlook, marvel at the Paine Massif, and explore Laguna Azul. (The lodge itself offers a variety of excursions from birdwatching tours to horseback rides to sailing, too.)
The adventure continues back up north in Santiago, the Chilean capital. The city's fascinating history is revealed on a private architectural walking tour where an expert guide will point out the diverse array of styles. Later, you'll have the chance to sample Santiago's full flavor on a private tasting tour of the bustling markets, restaurants, and pastry shops that are reshaping the city's culinary heritage.
The tour ends on a grand note in San Pedro de Atacama, a rustic oasis on the lip of the Atacama Desert. From a remote lodge, you'll explore the incredible landscapes on tours of the Valley of the Moon and the Atacama Salt Flat, hike the geothermal landscapes of El Tatio, and study the stars as they swirl across the vast night sky.
Kensington Tours creates private trips from the world's finest ingredients. Tailor-made with care by your personal Destination Expert, your personalized trip is always a one-of-a-kind experience made just for you. Expert local guidance and 24/7 service come standard.
| Day | Description | View All |
| --- | --- | --- |
| Day 1 | Buenos Aires | Details |
| Day 2 | Buenos Aires | Details |
| Day 3 | Buenos Aires | Details |
| Day 4 | Buenos Aires To Mendoza | Details |
| Day 5 | Mendoza | Details |
| Day 6 | Mendoza | Details |
| Day 7 | Mendoza To El Calafate | Details |
| Day 8 | El Calafate | Details |
| Day 9 | El Calafate | Details |
| Day 10 | El Calafate To Welcome To Torres del Paine | Details |
| Day 11 | Torres del Paine | Details |
| Day 12 | Torres del Paine | Details |
| Day 13 | Torres del Paine | Details |
| Day 14 | Torres del Paine To Punta Arenas To Santiago | Details |
| Day 15 | Santiago | Details |
| Day 16 | Santiago | Details |
| Day 17 | Santiago To Calama To San Pedro de Atacama | Details |
| Day 18 | San Pedro de Atacama | Details |
| Day 19 | San Pedro de Atacama | Details |
| Day 20 | San Pedro de Atacama | Details |
| Day 21 | San Pedro de Atacama To Calama | Details |