India South & North
Booking Dates
07/02/2023 through 12/12/2024
Travel Dates
07/02/2023 through 12/15/2024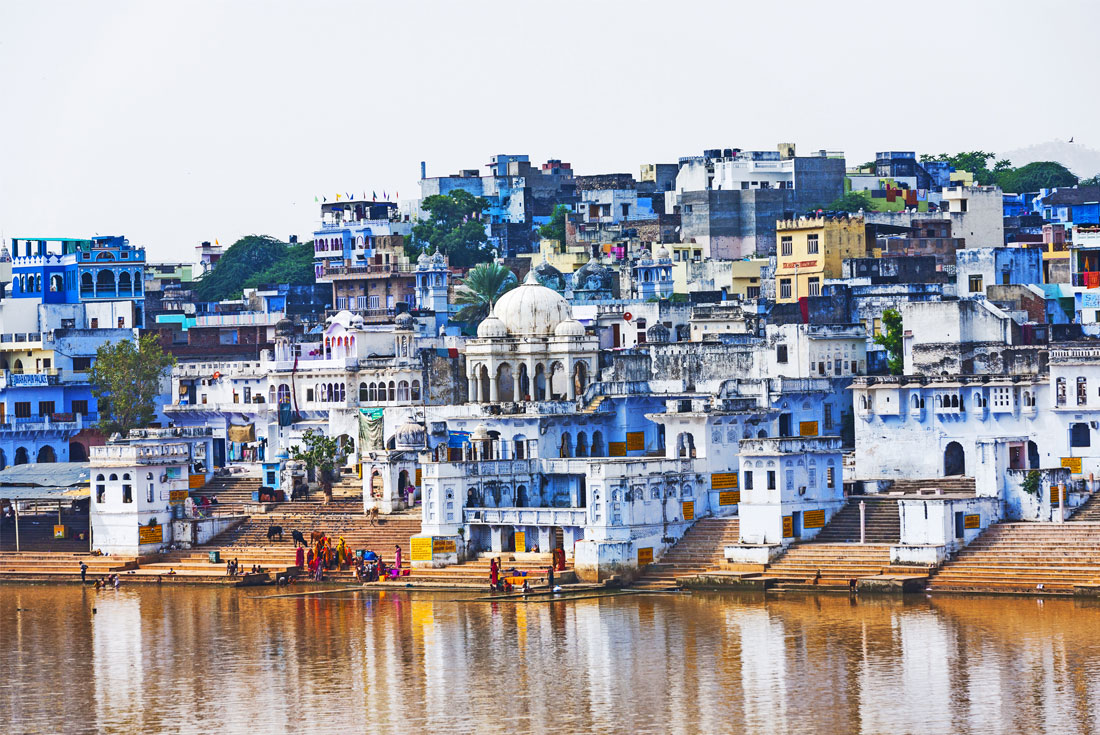 India South & North

This extensive 29-day adventure through India takes you from bottom to top, revealing the icons and local secrets of this diverse country. Revel in the tropical climate, warm waters, and lush green landscapes of the south in places like Kochi, Puducherry, and Madurai. Then be dazzled by kaleidoscopic colours, Mughal grandeur, and the overt spirituality of the north in Jaipur and Agra. Travel from Kochi to Delhi and combine the slower delights of Kerala and Tamil Nadu with the rush and jumble of Uttar Pradesh and Rajasthan on our longest Original-style India tour.

Activities
Kochi – Leader-led Fort Kochi walking tour
Kochi – Dutch Palace
Kochi – Kathakali performance
Ooty – Nilgiri Mountain Railway & Tea Plantation visit
Bandipur – National Park Safari
Mysore – Home cooked lunch & family visit
Mysore – Maharaja's Palace
Mysore – Leader-led walking tour
Mysore – Keshava Temple
Mysore – Chamundi Hill & Temple
Mamallapuram – Shore Temples guided tour
Puducherry – Leader-led French Quarter walking tour
Madurai – Sri Meenakshi Temple
Periyar – Spice plantation visit
Periyar – Home-cooked Dinner
Periyar – National Park
Periyar – Guided nature walk
Kerala Backwaters – Pole boat ride
Kerala Backwaters – Village walk
Delhi – Leader-led Old Delhi walking & rickshaw tour
Delhi – Sheeshganj Gurudwara (Sikh Temple)
Delhi – Visit to the Jama Masjid Mosque
Agra – Taj Mahal
Agra – Agra Fort
Agra – Red Fort guided tour
Madhogarh – Leader-led village walk
Madhogarh – Dinner at Fort Madhogarh
Jaipur – Amber Fort
Jaipur – Leader-led walking & market tour
Ranthambhore National Park – Evening wildlife safari
Bundi – Stepwell
Bundi – Bundi Palace
Bundi – Market visit & Chai tasting
Bijaipur – Countryside jeep safari
Udaipur – Leader-led walking tour
Udaipur – City Palace
Pushkar – Leader-led walking tour
Pushkar – Home-cooked lunch
Highlights
Explore seaside Mamallapuram on a bicycle tour, pedalling to the eighth-century Shore Temple and incredible seventh-century stone carving known as Arjuna's Penance.
Carve through the iridescent hills of Ootacamund (Ooty) on the vintage Nilgiri Mountain Railway, then visit a lush tea plantation.
Spot tigers, elephants, sloths, and birds on safaris and nature walks in three of India's wildlife viewing hotspots – Mudumalai, Periyar, and Ranthambhore national parks.
Cruise the winding backwaters of Kerala and further immerse yourself in life on the water with an island homestay in this idyllic region.
Learn about life in the Rajasthani desert on a walking tour around the bustling ghats and temples of Pushkar followed by lunch with a local family.
| Day | Description | View All |
| --- | --- | --- |
| Day 1 | Kochi | Details |
| Day 2 | Kochi | Details |
| Day 3 | Conoor | Details |
| Day 4 | Ootacamund – Conoor | Details |
| Day 5 | Mudumalai National Park – Bandipur | Details |
| Day 6 | Mysore | Details |
| Day 7 | Mysore – Overnight train | Details |
| Day 8 | Mamallapuram | Details |
| Day 9 | Puducherry | Details |
| Day 10 | Madurai | Details |
| Day 11 | Periyar | Details |
| Day 12 | Periyar | Details |
| Day 13 | Kerala Backwaters | Details |
| Day 14 | Kochi | Details |
| Day 15 | Delhi | Details |
| Day 16 | Delhi | Details |
| Day 17 | Agra | Details |
| Day 18 | Madhogarh | Details |
| Day 19 | Jaipur | Details |
| Day 20 | Jaipur | Details |
| Day 21 | Ranthambhore National Park | Details |
| Day 22 | Bundi | Details |
| Day 23 | Paangarh Lake | Details |
| Day 24 | Bijaipur | Details |
| Day 25 | Udaipur | Details |
| Day 26 | Udaipur | Details |
| Day 27 | Pushkar | Details |
| Day 28 | Pushkar - Delhi | Details |
| Day 29 | Delhi | Details |