Premium Kenya & Southern Africa In Depth
Booking Dates
06/21/2023 through 10/16/2024
Travel Dates
06/21/2023 through 10/19/2024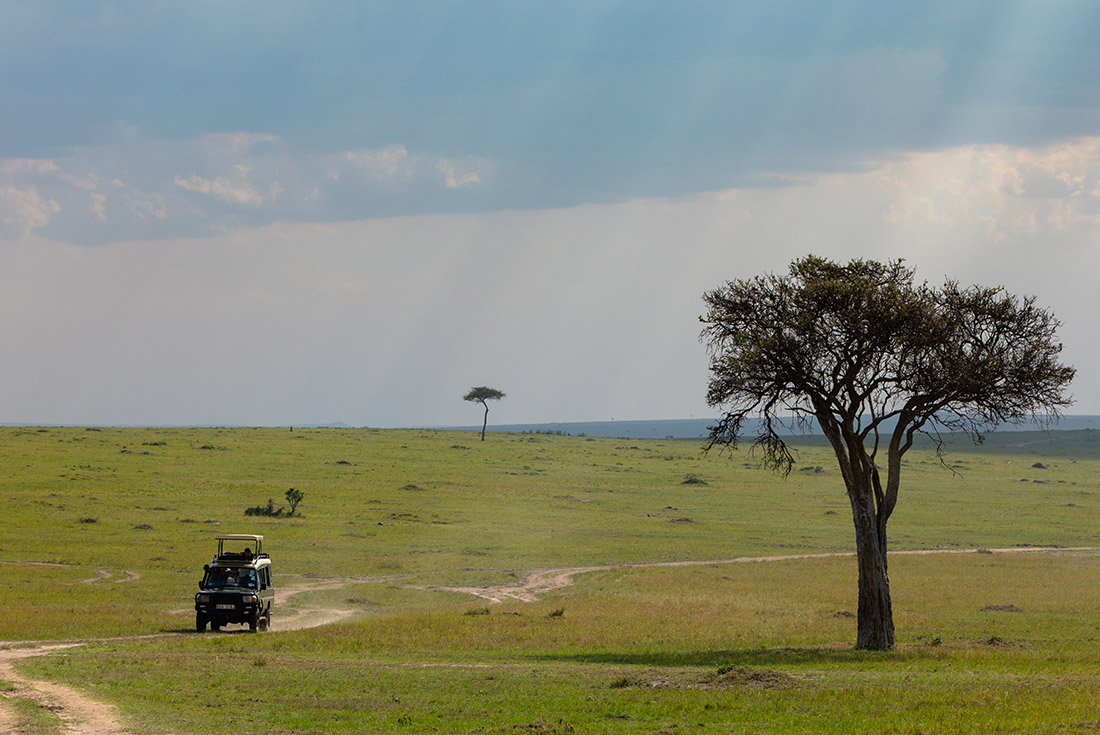 Premium Kenya & Southern Africa In Depth

Embrace the adventure of a lifetime on a 31-day Premium journey through Africa. Take in quintessential East Africa in the Masai Mara, search for wildlife in the Greater Kruger region, be amazed by the showstopping Victoria Falls, search for a wealth of elephants in Chobe National Park and marvel at the desert landscapes of Swakopmund and Sossusvlei. From the vast grasslands of Kenya to the national parks of Southern Africa and Botswana, and the otherworldly landscapes of Namibia, few places on the planet offer such spectacular diversity and wildlife.

Activities
Complimentary Airport Arrival Transfer
Nairobi – Welcome Dinner
Lake Naivasha – Boat trip
Lake Naivasha – Elsamere Conservation Centre
Kiambu Tigoni – Eden Reforestation Project
Lake Nakuru – Afternoon 4×4 Game Drive
Lake Nakuru – Morning 4×4 Game Drive
Loita Hills – Cultural talk and village visit
Masai Mara – Sundowner and snacks
Masai Mara – Full Day 4×4 Game Drive
Masai Mara – Afternoon 4×4 Game Drive
Johannesburg – Welcome Dinner
Private Game Reserve – 4×4 Game Drive
Kruger National Park – Full Day Open Safari Vehicle Game Drive
Kruger National Park – Full Day Open Safari Vehicle Game Drive
Greater Kruger – Private Alfresco Dinner on the viewing Deck
Victoria Falls – Zambezi River Premium Sunset Cruise
Victoria Falls – Victoria Falls tour Zimbabwe Side
Chobe National Park – River cruise
Chobe National Park – Morning 4×4 Game Drive
Chobe – Welcome Dinner
Complimentary airport arrival transfer
Chobe National Park – 4×4 Game Drive
Chobe River – Full Day Boat Cruise & Lunch
Makgadikgadi Pans – Sunset 4×4 Excursion & Sundowner
Makgadikgadi Pans – Meerkat Pan Experience
Boteti River – Private Concession Morning 4×4 Game Drive
Boteti River – Private Concession Evening 4×4 Game Drive
Complimentary Airport Arrival Transfer
Windhoek – Welcome Dinner
Sesriem – Guided Nature Drive & Sundowners
Sesriem – Sossusvlei & Deadvlei Salt Pan Visit
Sesriem – Dune 45 Visit
Sesriem – Sesriem Canyon Visit
Solitaire – Bakery Visit & Apple Pie Tasting
Swakopmund – Leader-led Orientation Tour
Walvis Bay – Visit
Damaraland – Sunset Walk
Damaraland – Twyfelfontein Bushman Paintings
Damaraland – Twyfelfontein Heritage Site
Damaraland – Petrified Forest
Damaraland – Living Museum of the Damara
Etosha NP – PM Game Drive (4×4)
Etosha NP – AM Game Drive (4×4)
Highlights
Let your Feature Stays take you close to nature, from a camp with easy access to the Masai Mara Game Reserve and a lodge on a private reserve in Greater Kruger, to a camp on the banks of the Chobe River and chalets in the Naukluft Mountains of Namibia.
Enjoy a front-row seat for wildlife viewings during 4×4 game drives in the Masai Mara, the Namibian desert, Lake Nakuru's National Park, Chobe National Park, Etosha National Park and Kruger National Park, with expert guides at the helm.
Discover the region's best with Exclusive Experiences, including a boat trip on Lake Naivasha, 4×4 drive through the Makgadikgadi Pans, game drives at the Boteti River and a privately catered cruise down the Zambezi River.
Visit a local Maasai community known for championing Maasai women's health and education. During this Exclusive Experience, you'll be welcomed by traditional Maasai warrior song and dance and learn about this remarkable culture.
Take in the spectacular contrasts of Namibia – climb the iconic Dune 45 to see the sand dunes of the Sossusvlei, explore the picturesque Deadvlei Salt Pans, Sesriem Canyon and Damaraland's ancient rock paintings and petrified forests.
| Day | Description | View All |
| --- | --- | --- |
| Day 1 | Nairobi | Details |
| Day 2 | Lake Naivasha / Lake Nakuru | Details |
| Day 3 | Lake Nakuru National Park | Details |
| Day 4 | Masai Mara National Reserve | Details |
| Day 5 | Masai Mara National Reserve | Details |
| Day 6 | Masai Mara National Reserve | Details |
| Day 7 | Nairobi | Details |
| Day 8 | Johannesburg | Details |
| Day 9 | Greater Kruger National Park | Details |
| Day 10 | Greater Kruger National Park | Details |
| Day 11 | Greater Kruger National Park | Details |
| Day 12 | Victoria Falls | Details |
| Day 13 | Chobe National Park | Details |
| Day 14 | Chobe National Park | Details |
| Day 15 | Chobe National Park | Details |
| Day 16 | Chobe River (Namibian Side) | Details |
| Day 17 | Chobe River (Namibian side) | Details |
| Day 18 | Makgadikgadi Pans | Details |
| Day 19 | Boteti River | Details |
| Day 20 | Boteti River | Details |
| Day 21 | Windhoek | Details |
| Day 22 | Windhoek | Details |
| Day 23 | Sesriem | Details |
| Day 24 | Sesriem | Details |
| Day 25 | Swakopmund | Details |
| Day 26 | Swakopmund | Details |
| Day 27 | Damaraland | Details |
| Day 28 | Damaraland | Details |
| Day 29 | Etosha National Park | Details |
| Day 30 | Etosha National Park | Details |
| Day 31 | Windhoek | Details |